The 130th Lincolnshire Show will take place on Wednesday 18th and Thursday 19th June 2014 from 8am to 6pm.
Advanced tickets:
Adult £18
Child £6
Young Person £16
Family Ticket £38
Tickets will be available from January 2014, if you would like to pre-order please contact marketing@lincolnshireshowground.co.uk
On the Gate:
Adult £22
Child £7
Young Person N/A
Family Ticket £47
Membership, 2013 price freeze
Membership £58 (£53 by Direct Debit)
Joint Membership £88 (£80 by Direct Debit)
Vice President Membership £123 (£113 by Direct Debit)
10 Year Membership £500
Life Membership £1,250
Life Vice President £2,300
For more information on Membership, which is open to all, click here or email members@lincolnshireshowground.co.uk
The 129th Lincolnshire Show was hailed a great success!
The entire Show team would like to thank everyone involved especially you, our visitors, who came and made the day so special. The atmosphere was brilliant and fun was had by all, young and old.
The Clydesdale Bank Main Ring kept us all entertained with everything from equine to engines, there were impressive displays by Jive pony in the Duckworth Isuzu Countryside Area and the blooms were breathtaking in The Willows Flower Show marquee. There were all sorts of beautiful buys over in the RSA Mews, and knowledge to be gained in the Woldmarsh Discovery Zone. Each day ended perfectly with live music, fantastic weather and glasses of Pimm's in the Branston's Members Area.
The Show is an institution in Lincolnshire and will forever be this way. Goodbye from the Show team for another year, but don't worry it'll be back in a blink of an eye – on Wednesday 18th and Thursday 19th June 2014.
Here's a list of the exhibitors that visited us in 2013 and a Map of the Show.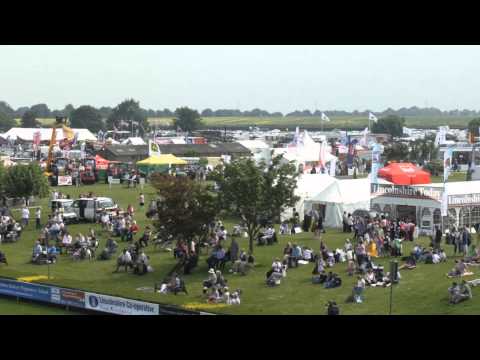 The Lincolnshire Show 2013